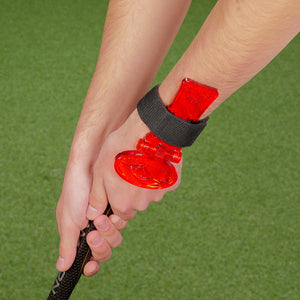 Improve Putting, Chipping & Pitching 
This putting training aid delivers instant feedback both with sound and feel during the drill/shot.
Gain more control of your stroke with the Click Fix Hand Stability Trainer. The Click Fix will help you gain muscle memory and hand control over time. Click Fix is a great training tool to learn proper hand positioning and movement.
Click Fix Delivers:
Assists with proper technique for putting, chipping and pitching
Teaches proper hand positon at impact and throughout your swing
Simply apply against your wrist, strap in, and start practicing
Designed to work for both right-handed and left-handed golfers